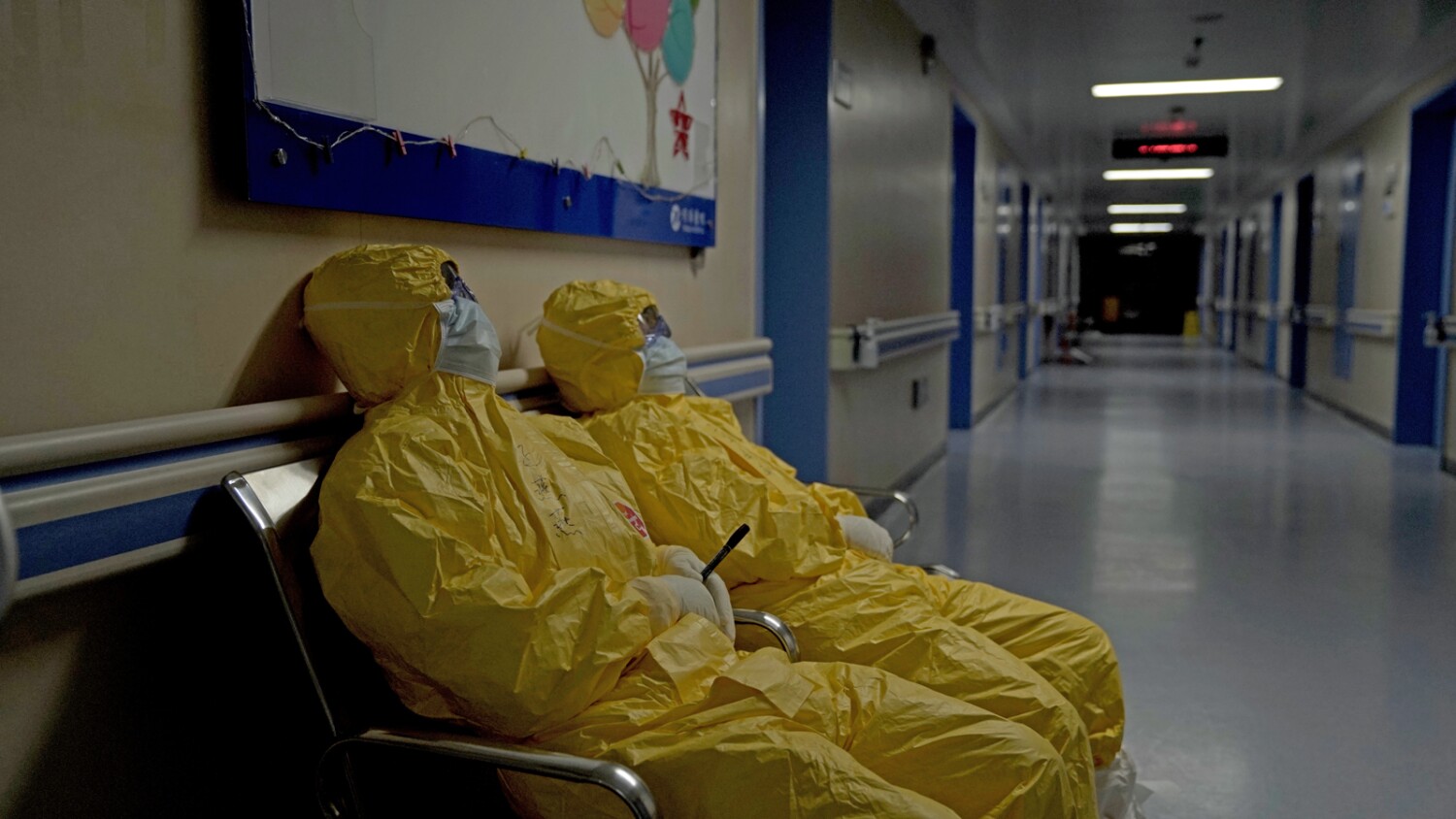 The first minutes of the experienced documentary COVID-19 "76 Days" are clustrophobic and disorienting – no different from your first visit to the grocery store wearing a mask. But it gets better.
In the chaos controlled by the corridors of the hospital, everyone covers their heads in the PUU from beginning to end. We see the woman shouting goodbye to her father and having to stop. The hospital staff opened the door, reassuring them that they would be patient.
The date begins on January 23, 2020, and includes the length of the film's title, Wuhan, China's first day of lockouts. Wuhan has a population of 11 million – I think New York plus Chicago – and as the epicenter of the virus spread rapidly around the world, officials acted quickly and decisively to try to contain it.
But the documentary is mostly about the patients and leading medical staff of the four hospitals where he was shot. If Alex Gibney's "Full control" (now in Hulu) – A macro report on how the U.S. has dealt with the epidemic, "76 Days" – is a microbial view, not a current political one, that affects people.
After about 30 minutes, the first surprises arise, and some events appear – but it is not clear who is who because of the GDR, or even that we are in different hospitals. However, although regional dialects complicate communication, communication between caregivers and their patients is strong. There is a universal melody of cruel love that at first seemed harsh, but became more and more endearing.
Elderly patients are treated with respect as "Grandmother," "Grandfather," "Aunt," and "Uncle," encouraged to be strong, and encouraged to keep in touch with their families via cell phones. A hospital employee told her grandmother that she could not be with her family, but "we are now your family."
Unforgettable people often call patients No. 40 or No. 98, even if we do not know their names. The discovery, which allowed staff to take good care of him, revealed that he was suffering from days of wandering around the halls at night, complaining and crying in bed. The baby, nicknamed "Little Penguin", was found infected by his mother, who seduced nurses with his appetite and sleep habits while his parents waited to reunite with him. Chief nurse Yang Li is determined to return the phone and death certificates to the families of the surviving patients.
"76 Days" for the film, which opened in extremely difficult conditions, finally (and surprisingly) rises and moves in February and March. Wuhan will reopen in April, directors Hao Wu, Weixi Chen, and a third using an emotion-based verite technique called "Anonymous" (the latter two are video reporters who filmed Wu while editing in the US). Given China's lack of artistic freedom, this is a miracle of the film.
Like Gibney's "In Full Control," this isn't the last COVID-19 documentary, it's just the first. We've probably seen movies on this topic for years, but because it's a current raw material, "76 Days" will stay in your memory for a while.
'76 days'
Not rated
Hours: 1 hour 33 minutes
Playing: Including through virtual cinemas Laemmle Theaters
window.fbAsyncInit = function() { FB.init({
appId : '119932621434123',
xfbml : true, version : 'v2.9' }); };
(function(d, s, id){ var js, fjs = d.getElementsByTagName(s)[0]; if (d.getElementById(id)) {return;} js = d.createElement(s); js.id = id; js.src = "https://connect.facebook.net/en_US/sdk.js"; fjs.parentNode.insertBefore(js, fjs); }(document, 'script', 'facebook-jssdk'));